The game comes in two colors. The brown is shown on the left in the above poster. The white is shown on the right. Select the color of the game you want and order with the PayPal button below:

Order DonkeyBags Game Online
Pick Up In Store
At
Impact Enterprises
1067 Rice Street
Saint Paul, MN 55117
Pick Up "Love Your Neighbor" Signs Today At Impact Printing
Impact Printing is the official printer choosen by Laura Thompson to print her popular "Love Your Neighbor" lawn sign as shown on Minnesota's Own Kare 11 TV show.
For sale now over the counter at the Impact Printing store on Rice Street in St. Paul.
Or order online in Impact Printing online store.
Watch The Kare 11 Video Here
"Your Love Your Neighbor sign made it to the Women's March on Boston. Many people took pictures of it. I was proud to hold it high. A positive message in a bleak moment in time."
Laura M.
January 24, 2017
---
Something A Little Stronger!
The Women's Rights Cat Head Sign Shown Below
Now Available In The Impact Printing Online Store

The Women's Rights Cat Head Sign Shown Above Is An Original Design By Impact Printing
This unique sign design is a "Cut Out" style that Impact Printing specializes in so that the whole sign is one piece featuring a handle that is strong and enables being hand held for holding up high or waving in the air. The eye-catching color designed by the Impact Printing ink masters is sure to stand out and be seen in a crowd. The sign measures 15" x 22" in size. This 2-sided sign is printed with the same image on both sides. Made of 4 mm thick opaque plastic and printed and cut on state-of-the-art digital UV Flatbed printers and digital computerized cutters for an exact edge. High quality - cheap price! (The watermark copyright on the sign image is for online display purposes only - the actual sign is free of the copyright watermark.) Show your support for Women's Rights and order one for yourself and your friends to display today.

Women's Rights Sign Available Now In The Impact Printing Online Store.
The best technology. The best practices. Skilled and experienced craftsmanship.
Impact Printing HAS A new UV Flatbed Printer!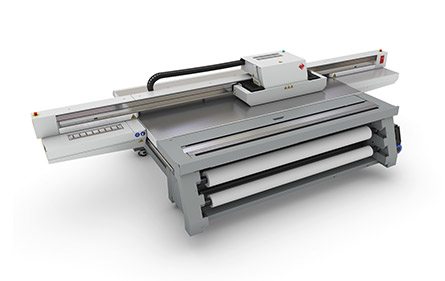 The new flatbed printer features sign printing equipment ideal for creating large format outdoor point-of-purchase signage and banners, second surface backlight displays, exhibit displays, architectural and directional signage, event signage and more.
This printer has the ability to print on 4' x 8' board for rigid printing at a cheap price with near-photographic image quality.
Contact Impact Printing today to see how these beautiful signs can draw people and customers to your business or event.
The digital aspect of this printer allows for the cost effective printing of signs one at a time. High quality signs at a cheap price. This printer allows Impact Printing to offer the best price on the internet and/or pickup at our store in St. Paul on similar quality signs. Photo Of Printer Courtesy Of Canon.com website.
Impact Printing is a full service print shop located in St. Paul, Minnesota. The people who work at Impact Printing are knowledgeable about printing methods, and are helpful and friendly when helping you with your print project. Impact Printing produces high quality printing at affordable, competitive prices. There is plenty of free parking in front of the Impact Printing building, as well as on the side and back of the building. Whether you are walking in the front door to place or pickup a small order, or picking up your order at the loading dock in back, you will feel welcome at Impact Printing, and pleased with your printing order when you pick it up.

Printing Hillary Signs On The New Digital UV Printer At Impact Printing In Saint Paul, Minnesota
About Impact Printing
Your job at Impact Printing will be done right. Impact combines top technology, the best printing craftsmen and advanced techniques to provide printing services of uncompromising quality.
Our Location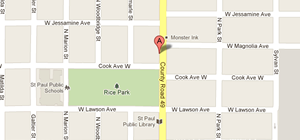 1067 Rice Street
Saint Paul, MN 55117
Phone: 651-489-0803
Fax: 651-489-8077
Toll Free: 1-800-489-0803
E-Mail:
impactprintingink@juno.com

Hours: M-F, 9 a.m. - 5 p.m.
Weekends & Evenings, by appointment only.