Welcome to the Impact Printing Online Store!
Walk-Ins Welcome at our store on 1067 Rice Street, Saint Paul, MN. Daily Walk-In Specials.
All Signs & Bumper Stickers are © Copyrighted. Only the online images show watermark.
Die Cut Signs
Impact Printing are die cut specialists!
Online Ordering Options! Order online and have your sign shipped to you, or order online and pick up your sign in our Rice Street store without shipping charges.
Higher volume discounts available. Call 651-489-0803.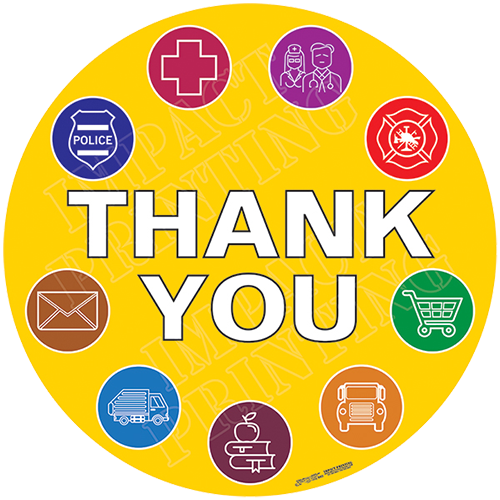 Thank You Essential Services Round Sign
18" diameter.
$7 with stand.
Available at the Impact Printing store on Rice Street, Saint Paul, MN.